Meet our star breeders!
We are a small in-home cattery that prides in treating all our cats and kittens as part of the family. Our breeders are also our pets and family members. We encourage all our cats to have good socialization and the ability to live together in harmony.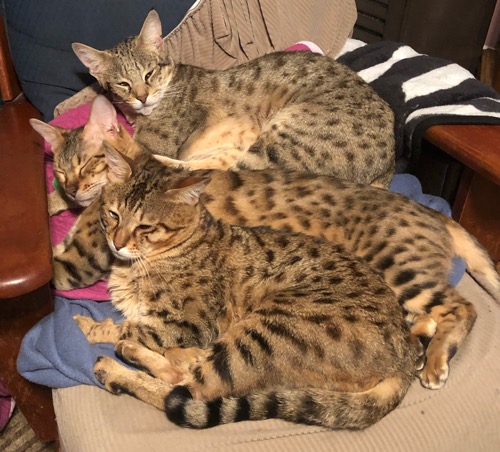 Queens
Roxyanna of SanuraExotics - F5 Savannah
Roxyanna (Roxy) is our brave lady that often is the first to greet any new visitor.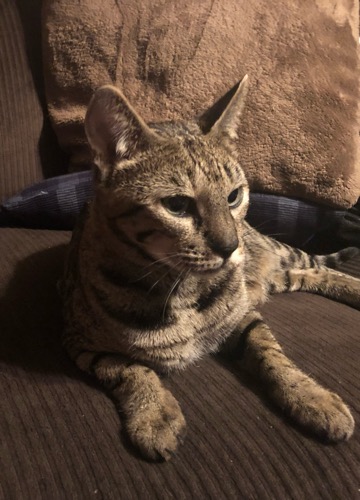 Roxyanna of SanuraExotics F5
Ella of DemDar - F2 Savannah
Ella is our comical sweetheart full of leaps and inquisitions.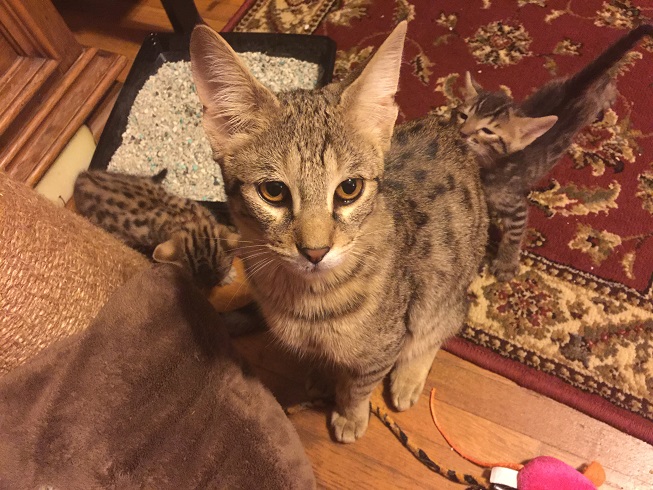 Ella of DemDar F2
Amber - F3 Savannah
Amber is our sweet little blond girl.
Amber of Alottaspotz F3
Rubidubi
Rubidubi (Ruby) is sweet little lady. She is very docile, kind, and gentle.
Ruby Delight
Studs
Wubzy of Soigne - F5 Savannah
Wubzy of Soigne is affectionate little guy. He loves cuddles and TV watching.
Wubzy