Alottaspotz - Savannah kittens for sale!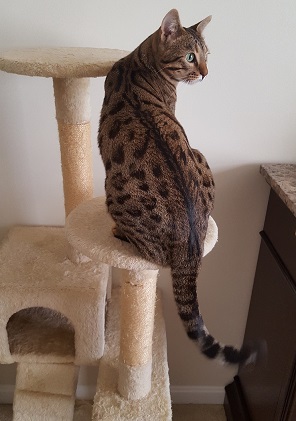 Looking for Savannah kittens for sale? We are a small in-home cattery located in Greenbelt, MD within easy driving distance from PA, NJ, VA, or Washington DC. Our kittens are raised with both their Savannah parents and their many human siblings. Feel free to contact us for more info at:


alottaspotz@gmail.com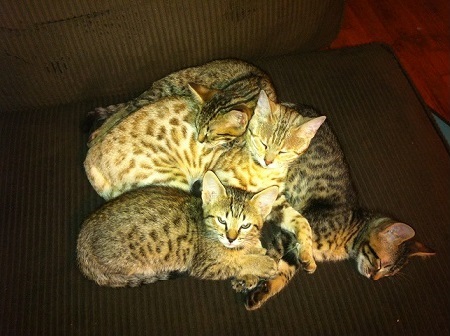 Our goal is to provide quality Savannah kittens at a more affordable price. We offer F3, F4 SBT, F6 Savannah kittens with TICA registration.



What is a Savannah cat?
Wild African Serval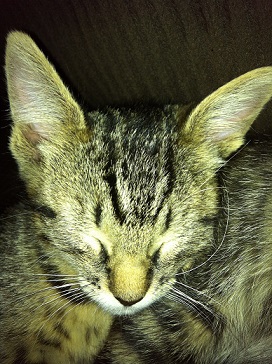 A Savannah cat is a cross between an African Serval and a spotted domestic cat. The Savannah characteristically has a taller and slimmer build giving them the appearance of greater size as compared to their weight. Size is dependent on generation and sex with F1 Savannah males being the largest. F1 and F2 generations are generally larger because they are closest to the serval. Males are typically larger than females and can weigh up to 20lbs-30lbs depending on the generation. Later generations beyond F5 tend to vary from 7-20lbs depending on sex and percentage of serval traits.
What is the expected size of the Savannah cat?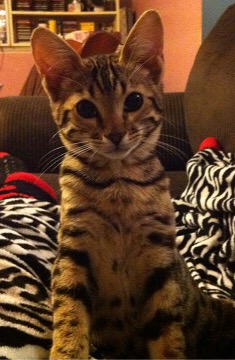 F3 and F4 Males can range from 14-20 lbs., be 14-17 inches to shoulder, and 18-21 inches long. Females range from 10-13 lbs.

F6 males range from 14-20 lbs, 14-16 inches to shoulder, and 16-18 inches long. Females range from 9-11 lbs.
Hybrid Law
Some states restrict ownership of Savannahs to later generations past F4 or F5. Some states ban all generations and some states allow any generation. I will not sell to you, if you reside in a state where they are not allowed. Before considering a kitten, please check your state, city, and county laws at the Hybrid Law website, www.hybridlaw.com.
Our Breeding Program
At the current time, we produce F3, F4, and F6 Savannah kittens. We typically produce golden/silver/grey background with black/brown spotted kittens. Occasionally, we have Melanistics or marbled.
We are a small cattery and do not do mass breeding. Our kittens are raised in our home as part of our family. These babies are never caged or confined and receive lots of attention, cuddling, and socialization from children, adults, and other cats. We also treat our breeders as part of the family and often the male helps in raising the kittens.
Adoption Pricing and Reserving
Pet prices for F6 kittens will be typically $800-$1000. Pet prices for F4 SBT will be typically 1500-2000. Pet prices for F3 will be typically $2600-$3000. Inquire for breeder prices. Individual kittens may be priced above/below these ranges depending on their sex, quality, and generation.
Kittens can be reserved for appointment up to a week without a deposit. There is no obligation for this meet/greet appointment. To reserve a kitten for adoption,a non-refundable deposit of $250 and a contract is required. Non refundable deposits can be used towards a different litter, if needed.
What is included?
All kittens will receive vet checks and shots as appropriate for their age. Every kitten has received at least one vet check and first shots before going to its new home. Each kitten has a pet contract and health guarantee against congenital defects for up to a year. Each kitten is TICA registered as well.
Feel free to contact us for more info at: alottaspotz@gmail.com
Below are pictures from our previous litters.