Wild African Serval
Alottaspotz - Savannah kittens for sale!
Looking for Savannah kittens for sale? We are a small in-home cattery located in Greenbelt, MD within easy driving distance from PA, NJ, VA, or Washington DC. Our kittens are raised with both their Savannah parents and their many human siblings. Feel free to contact us for more info at:


alottaspotz@gmail.com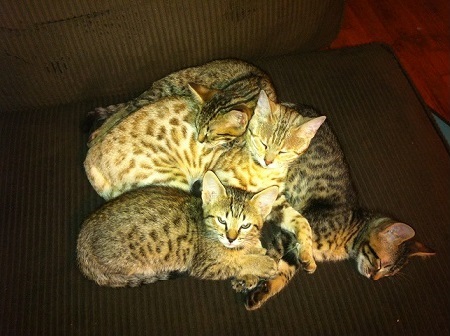 Our goal is to provide quality Savannah kittens at a more affordable price. We offer F3, F4 SBT, F6 Savannah kittens with TICA registration.



Hybrid Law
Some states restrict ownership of Savannahs to later generations past F4 or F5. Some states ban all generations and some states allow any generation. I will not sell to you, if you reside in a state where they are not allowed. Before considering a kitten, please check your state, city, and county laws at the Hybrid Law website, www.hybridlaw.com.
What is a Savannah cat?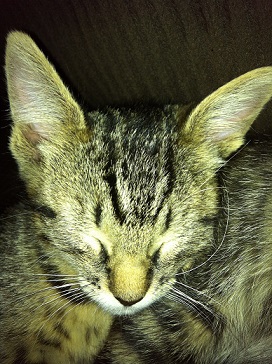 A Savannah cat is a cross between an African Serval and a spotted domestic cat. The Savannah characteristically has a taller and slimmer build giving them the appearance of greater size as compared to their weight. Size is dependent on generation and sex with F1 Savannah males being the largest. F1 and F2 generations are generally larger because they are closest to the serval. Males are typically larger than females and can weigh up to 20lbs-30lbs depending on the generation. Later generations beyond F5 tend to vary from 7-20lbs depending on sex and percentage of serval traits.
What is the expected size of the Savannah cat?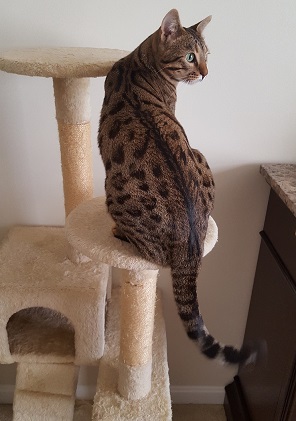 F3 Males can range from 14-20 lbs., be 14-17 inches to shoulder, and 18-21 inches long. Females range from 10-13 lbs.

F6 and F7 males range from 14-20 lbs, 14-16 inches to shoulder, and 16-18 inches long. Females range from 10-13 lbs.